Producer: Ingmar Marquardt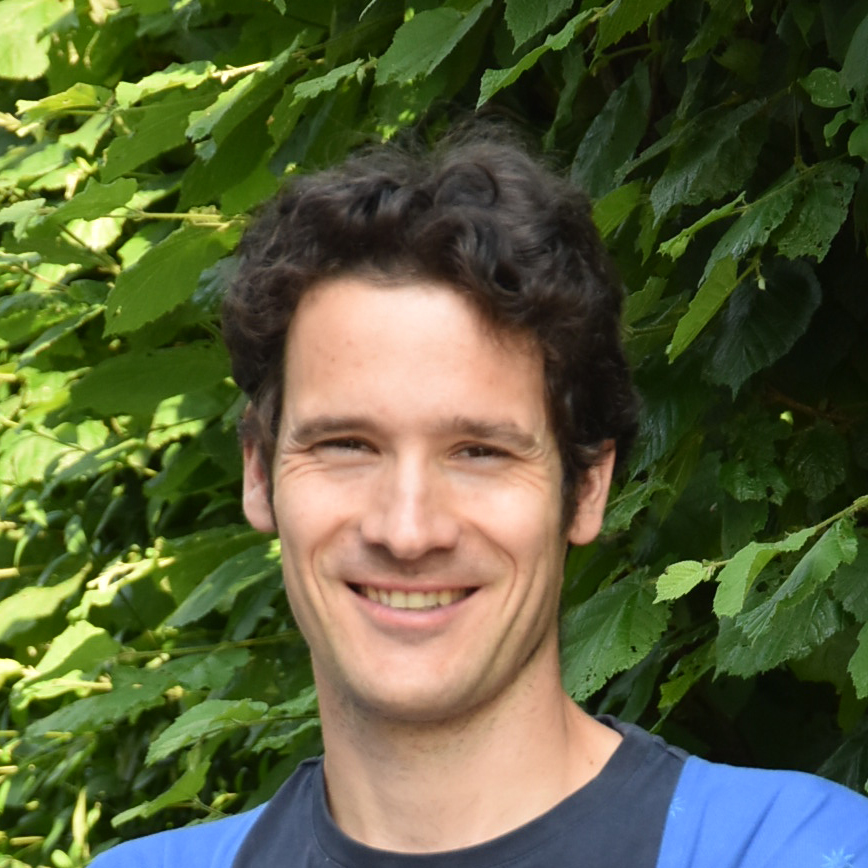 My name is Ingmar Marquardt, I am 38 years old, married and the father of two children. I have both a diploma and a master's degree in media computer science, and work as a project manager and developer, as well as a lecturer. I live in germany.
In 2005, while in pursuit of my degrees, I fell ill with chronic, ever-increasing pain – first at the elbow, then at both wrists. This went on for years, and led to my introduction to our healthcare system, as I began my medical odyssey. I spent a lot of time in waiting rooms, for brief consults with several different doctors. Much money was earned studying my condition, which culminated in an unclear diagnosis, little meaningful help, and even less insight as to the cause of my pain.
At the time, I already had a basic understanding of the 5 biological laws of New Medicine, but thought, due to confusing presentations on the Internet and the literature at that time, that this discovery was only relevant to cancer. As early as 2003 we were able to leverage our understanding of the New Medicine to exert impressive control over a dramatic, familial cancer case in which the cause actually coincided exactly with the cause stated in the 5BN literature.
I was able to find my way out of my pain spiral after years of self imposed physical rehab. It was then I decided, after my experiences with conventional medicine, to take the responsibility for my health into my own hands. With the 5 Biological Laws of Nature, I already had a very promising trail, which I followed, hoping to put it to the test.
Over the next few years, I attended a one-day workshop, two one-week Naturnah seminars and basic courses 1-5 with Nicolas Barro. These offer a structured and quality-controlled training for therapists in Germany, inspired by the successful successful education system of the 5 Biological Laws of Nature in Italy. Here, I slowly became aware of the importance and scope of this discovery, and I realized along the way that with knowledge of the 5BN, a single, precise question would have sufficed to arrive at the root of my years of suffering – it was hard to miss, being so obvious.
I have been the Learning Group Leader of the 5BN in Wiesbaden since 2012, which is based on the training system of Nicolas Barro (in which I also participated in the lecturer courses). In the study group, we exchange experiences every month, examine specific cases, learn in theory and practice, and repeatedly test the 5 biological laws of nature.
Two public lectures on the subject followed as well as some volunteer "computer science activities", such as the development of the eLearning module, co-development of the Q & A portal (which is now included in the german version of my website), webinar technology and more.
To this day, I regularly take part in webinars to deepen our understanding on a variety of topics – in addition to working on real practice cases.
For a long time I was bothered by the fact there was no good, free entry into the topic on the Internet. While bedridden for several days in 2016 with back pain (which I had known was coming for years because of my understanding of the 5BN), I had the idea for the introductory videos and created a rough script.
Due to the arrival of our second child, I waited until autumn 2017 before I dared to put the project into action on long winter evenings. I completed it in May of 2018 and hosted it on Youtube. I hope that it succeeds in attracting many more people to the topic and, above all, I hope that it helps remove entry stumbling blocks that unfortunately discourage its dissemination.
The series was so well received that, with the help of many volunteers, we were able to publish translations in 15 languages by 2022. The series of practice parts and the follow-up series "For Us Children" followed.
Subsequently, I wanted to focus more on practice and research, which is why, motivated by the successful resolution of several allergies in the family, the idea for the practice course "Resolving Allergies" was born. As of 2022, we have already been able to accompany more than 40 successful allergy resolutions. Other practice courses followed, but so far they are still in the testing phase.
In 2020, I had the good fortune to be invited to speak as a guest at the Glücksknirpse online congress on the topic of resolving allergies, as well as on the Lebensfroh podcast.
After the introductory series, the idea arose to also publish an introduction for children. After meeting the illustrator Bele Gröting in mid-2021, I wrote the 5BL children's book "Der geheimnisvolle Fellfluch", which was beautifully illustrated by Bele and superbly edited by Elisabeth V. Strassert. After a Startnext crowdfunding campaign, it was published in December 2022 and has been available ever since.
If you wish to contact me, please use the contact form
Translator: Mark Hanley
My name is Mark Hanley. I am a retired American software engineer who grew up in Germany. My native language is English, which is how I came to be involved in Ingmar's project as translator. I envy the viewer new to these ideas who will gain their introduction through this wonderful video series. My best advice is to hang on to your hat.
My initial exposure to Dr. Hamer's research came as I was lying in bed with flu symptoms. I was too weak to walk but quite able to browse the internet. I cannot recall what serendipity led me to my first GNM article, but as I read it, I was fortunate to already be lying down. This, to me, was a major epiphany – I was stunned. Here was a rational, natural, cogent explanation of the cause of disease. Questions that baffled other medical modalities were answered with elegance and ease. It seemed too good to be true. In hindsight, after 35 years of layman's interest in medical science and 4 years now of exploring this space, I recognize that whatever initial reluctant skepticism I still harbored was driven by the false indoctrination that Nature is error prone – thanks to Dr. Hamer I now clearly understand that she is most certainly not. For what it's worth, I have not had a cold or flu since that fateful day.
I wrote a book exploring the search for the cause of disease, which of course includes Dr. Hamer's brilliant insights and discoveries. I wrote it mainly to coalesce my thoughts on this subject, and to share them with my family. As there are few such books in English, I would now like to share them with you. The companion website to my book (http://acriticallookat.com) will direct you to where you may buy a copy. I wish you good health and happiness, and thank you for your interest and support.
Speaker: Dr. Melissa Sell
Speaker of the series "Disease is Different"

Dr. Melissa Sell is a chiropractor who specializes in transformational mindset and health coaching based upon the principles of German New Medicine.
After over a decade of studying in the world of natural health and 5 years in active chiropractic practice, Dr. Melissa discovered the paradigm-shifting work of Dr. Hamer and it completely changed her approach to health and healing.
The more she studied GNM and incorporated it into her work the more impressed she was by both its diagnostic accuracy and its therapeutic power.
Dr. Melissa's goal is to help at least one person, every day, overcome the fear of illness, understand how their body functions, and learn to harness the healing power of their mind.
To accomplish this goal she has created a YouTube channel with many educational videos, a free Self-Healing Support Group on Facebook, as well as a monthly membership program called Resolve.
The Resolve Community is a self-guided Biological Conflict Resolution resource center.
Every month there is a new, in-depth module addressing a specific kind of Conflict along with detailed strategies for downgrading, resolving, and preventing them.
Each module contains a video training, a notepack, a workbook with journal prompts and a guided meditation.
Each module is a self-contained whole that teaches you how to resolve and prevent Conflicts using Dr. Melissa's unique approach to applying the principles of German New Medicine.
Through these resources and her private coaching services. Dr. Melissa is spreading the amazing paradigm of German New Medicine far and wide to help bring this pivotal information to the world, one individual at a time.
Website Information:
https://www.drmelissasell.com/
http://youtube.com/drmelissasell
https://www.everbetterlifeuniversity.com/p/RESOLVE
Andi Locke Mears, MA, CHHP, CWHE
Speaker of the series "About the motives of the unvaccinated"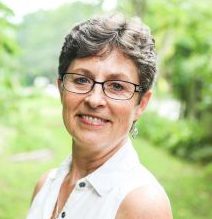 Andi has worked in the holistic, alternative field for over 30 years. She is a Traditional Naturopath, a Certified Whole Health Educator and has a Master's degree in Peace & Humane Studies from the University of Maine.
Andi is dedicated to helping others awaken to the truth about their health, and has spent her entire career educating people about holistic healing methods. She has been a GNM/GHK teacher and consultant since 2009 and spent 3 years on a GNM/GHK International Team. She ran her own successful wellness center, CALM HealthWorks in Maine before shifting her attention to teaching GHK/GNM full time. Since 2017, she has taught thousands of people around the world both virtually and in-person.
Andi is a truly innovative and passionate woman. She is the founder of Bio HealthWorks Institute which offers dynamic courses for people trying to recover their health, as well as healthcare workers and practitioners who want to incorporate GNM/GHK with their patients and clients. In 2019, she co-founded the first professional organization for practitioners who use GHK/GNM with their clients.
Andi has been instrumental in expanding the gifts Dr. Hamer discovered to the English-speaking international community. She collaborates with colleagues around the world including overseeing the editing of Dr. Hamer's original workshops into English, recording voice-overs for German & Italian videos, and more. She has also helped design, host, and present at the GHK Global Annual Summit.
Andi is an experienced educator and consultant with a passion for teaching this wonderful knowledge. She delights in seeing the lightbulbs go off as people gain a greater understanding and awareness of not only their physical health, but why they think, act, and feel the way they do.
To learn more about Andi and her work, please visit: www.andilockemears.com.